 Hello buddy old thing... Welcome to the library room. These books are really great for further reading and are very useful sources of information.
The links also listed here are great places to visit for all sorts of information and pictures. These are the cartoon buddy club penguin people favourite's, and they hope this page will help you in your own studies and interest's.
The library will enlarge through Time. Please do call in again.
---------------
Books
The Battles of Wales - Dilys Gater - Gwasg Carreg Gwalch - 1991
Land Of My Fathers - Gwynfor Evans - ylolfa - 2000
Castles Of Wales - Alan Reid - John Jones Ltd - 1998
Ancient Egypt - Lorna Oakes & Lucia Gahlin - Hermes House - 2002
The Chronicle Series: 20th Century/The World/Britain/Aviation/America - Various - Longman
---------------
Places To Visit
Best Bit: See the King's and Queen's of Great Britain all together as Wax-work's.
The Imperial War Museum London
Best Bit: Covers all aspects of conflict. No glorifying of War.
Best Bit: Covers ' everything '. Aircraft suspended from the ceiling.
The Natural History Museum London
Best Bit: T. Rex Bones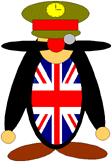 Library room of history notes - Page 1